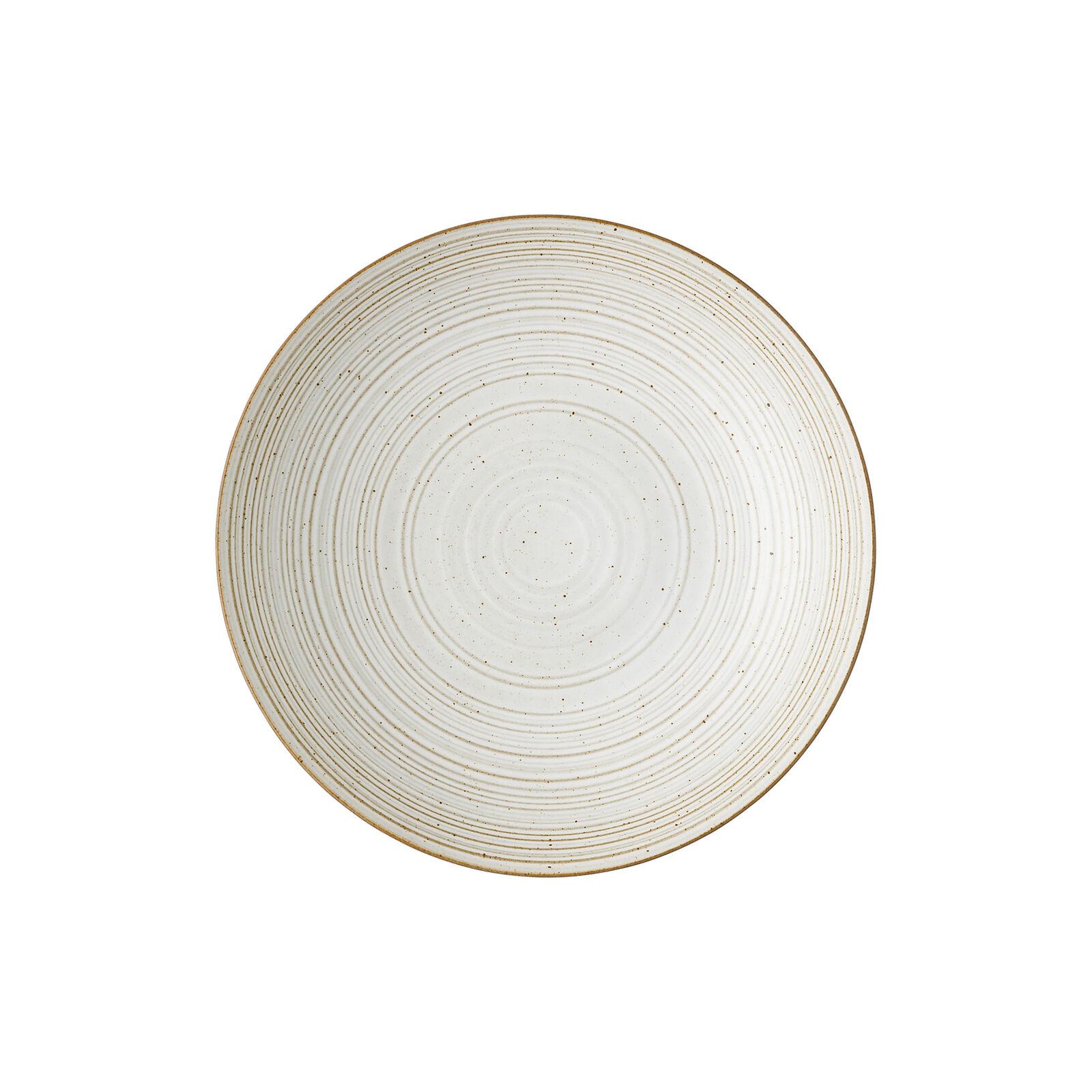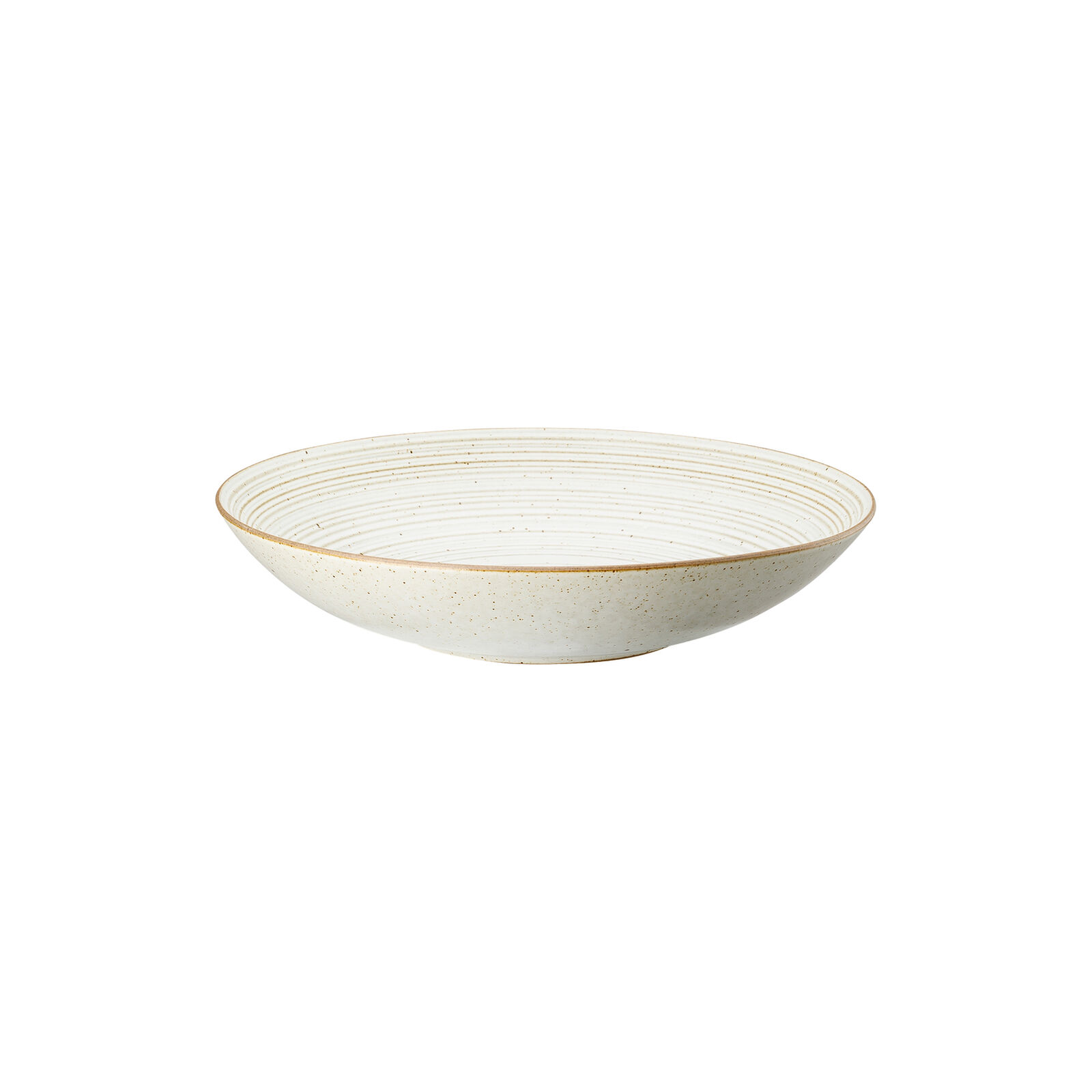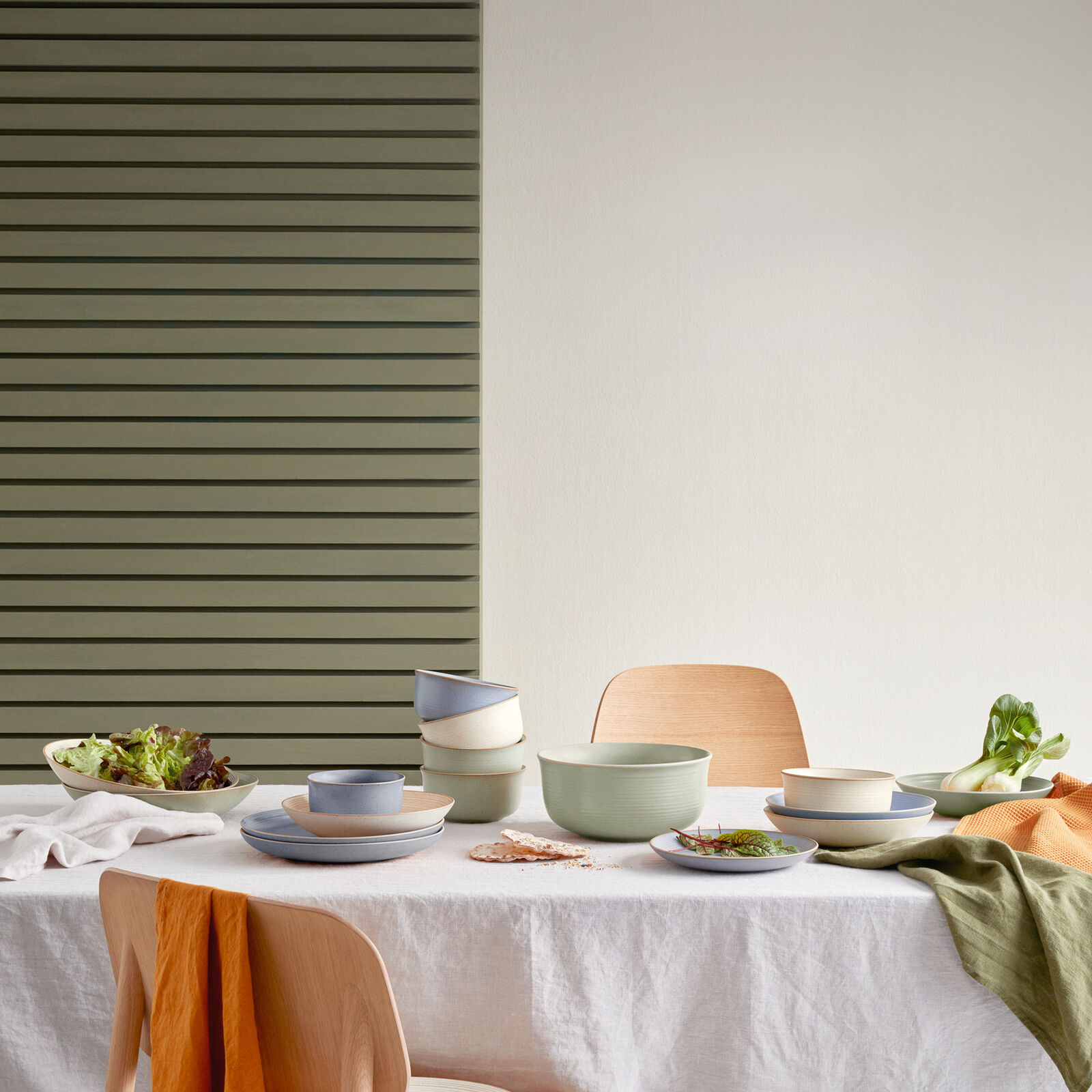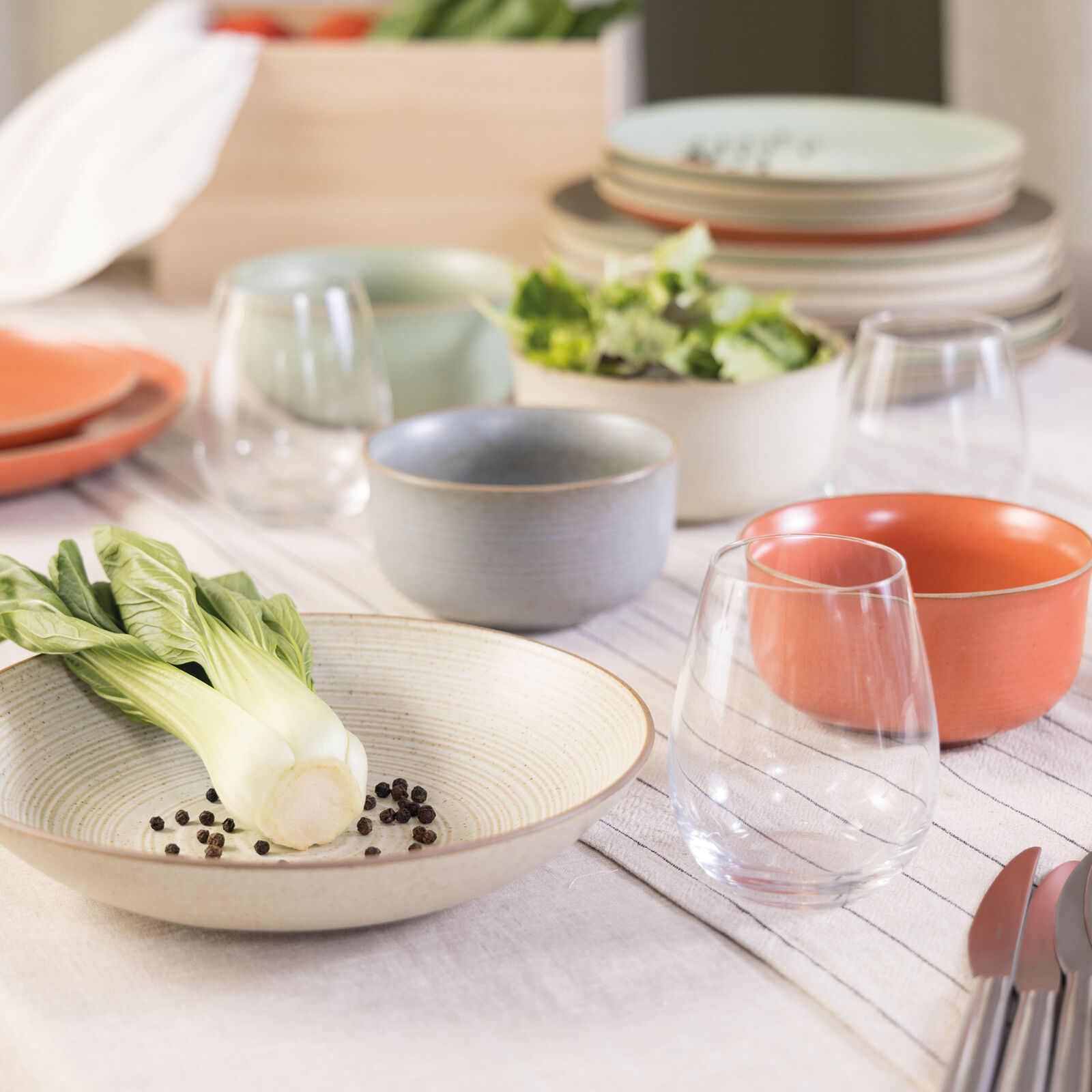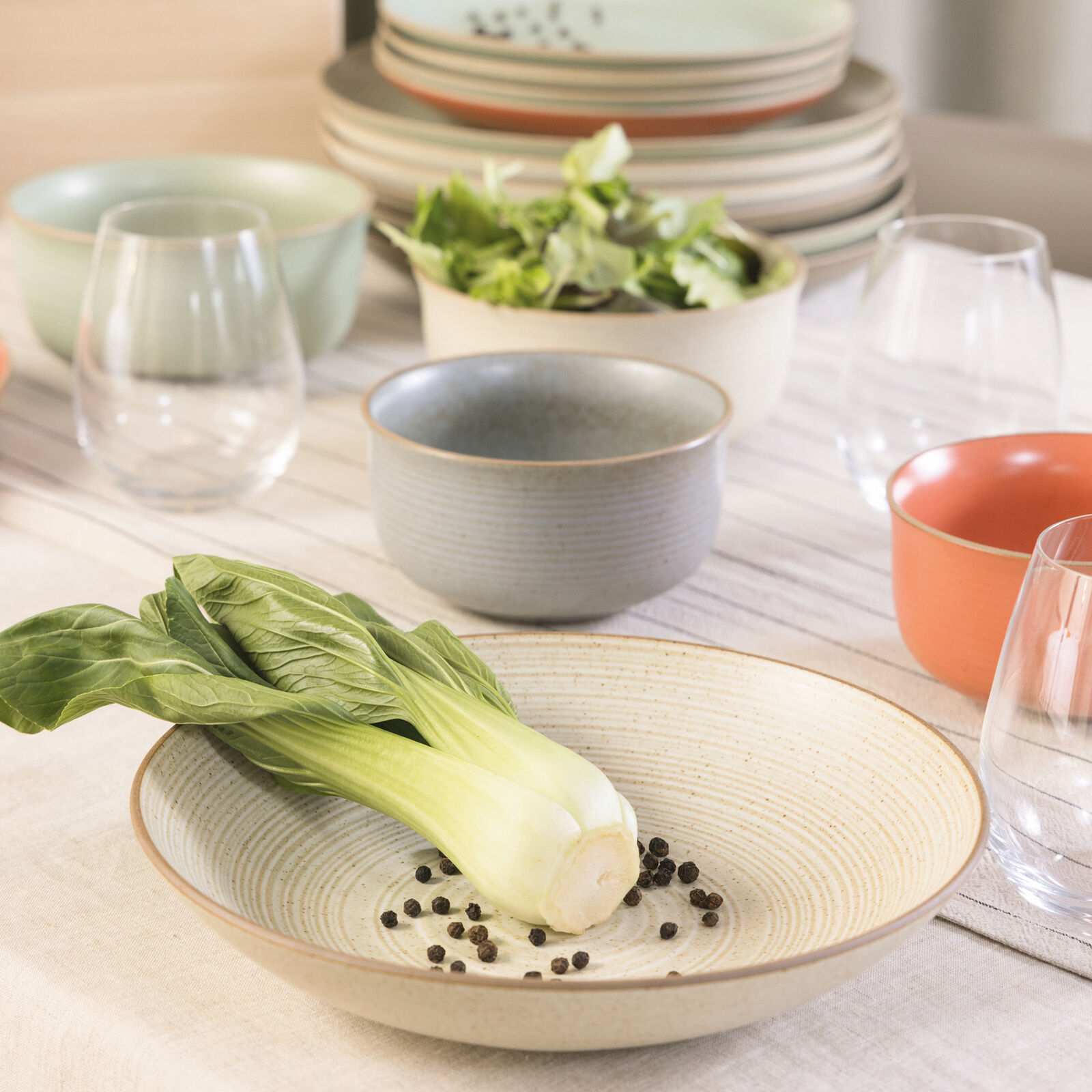 Thomas Nature Sand
Soup plate, 9 1/4 inch
Shipped in 1-3 working days
Notify me
Thank you for signing up, we'll let you know when this product is back in stock.
Product is already in notification list, we will let you know via email once product is back in stock. Thanks.
We are so sorry!
The product you have selected is not available at the moment. If you leave us your email address,we will notify you as soon as the product becomes available again.
Please enter a valid Email.
Thomas Thomas Nature Sand Soup plate - Round - Ø 22,7 cm - h 5,2 cm - 0,950 l, Stoneware Sand
This elegant Thomas dinnerware is called Nature Sand. It is produced using the finest stoneware creating a style that is best described as natural and handcrafted. The plate measures 9 inch. The most prominent color of this item is beige. This piece is decorated with a most beautiful relief and makes you 'feel the difference'.



Dishwasher safe - With this decor the colors are melted into the glaze at 1000 degrees C. Here the glaze softens and the decor sinks into it, thus making color and luminosity indestructible. It is scratch- and wear-resistant. However, gold decors are not totally scratch resistant by virtue of their natural material properties. This decor was tested by the Rosenthal Institute for Material Technology (IWT). It is dishwasher safe.
Microwave suitable - This item can safely be used in the microwave.
Thomas Nature
Whether it's a walk in the fresh air or some time out by the sea with your toes in the sand, nature offers countless opportunities to escape your daily routine and re-energize. The six-part special collection Thomas Nature, available in three colors, is focused on functionality and naturalness, brought together by an earthy material: stoneware. A line structure that is broader in the center and dissolves outwards gives the plates and cups an authentic character and a handmade look. The Sand, Water and Leaf tones harmoniously reflect the natural color spectrum and thus bring an affinity for nature to the table in a trend-conscious and beautiful manner - be it evenly tone-on-tone or individually mixed.
Sand
Sand's fine grey-beige tone is captivating with its harmoniously pure subtlety. The tone awakens a longing for the bright, clear expanses of North Frisian beaches, which impart an easy-going attitude to life. Combined with the warm, earthy tone of the stoneware, the color glaze is peaceful and soothing and conveys timeless tranquility.
Hand glazed - each Thomas Nature item has an individual appearance.
Brand:

Thomas

Collection:

Thomas Nature

Series:

Sand

Material:

Stoneware

Decor:

Sand

Look:

null

Item number:

21730-227070-60323

UPC:

790955140028

COO:

CN

Year of introduction:

2019

End of life date:
Set composed by the following products:

Special for:

Year-round

Shape of item:

Round

Rim or coupe plate:

Coup Plate

Gastronorm dimension:

null

Maximum payload:

null

Packing unit:

6
Diameter:

9 inch

Length:

9 inch

Width:

9 inch

Height:

2 inch

Capacity:

32 oz

Weight of article:

1.42 lbs

Internal diameter:

0 inch

Internal length:

0 inch

Internal width:

0 inch

Internal height:

null

Blade length:

null

Thickness:

null

Special size info:

null

Package length:

null

Package width:

null

Package height:

null

Weight of packaging:

1/8 lbs

Package weight:

1.56 lbs

Volume of packaging:

null
Dishwasher safe
This item can be safely cleaned in the dishwasher.
Microwave safe
This item can safely be used in the microwave.