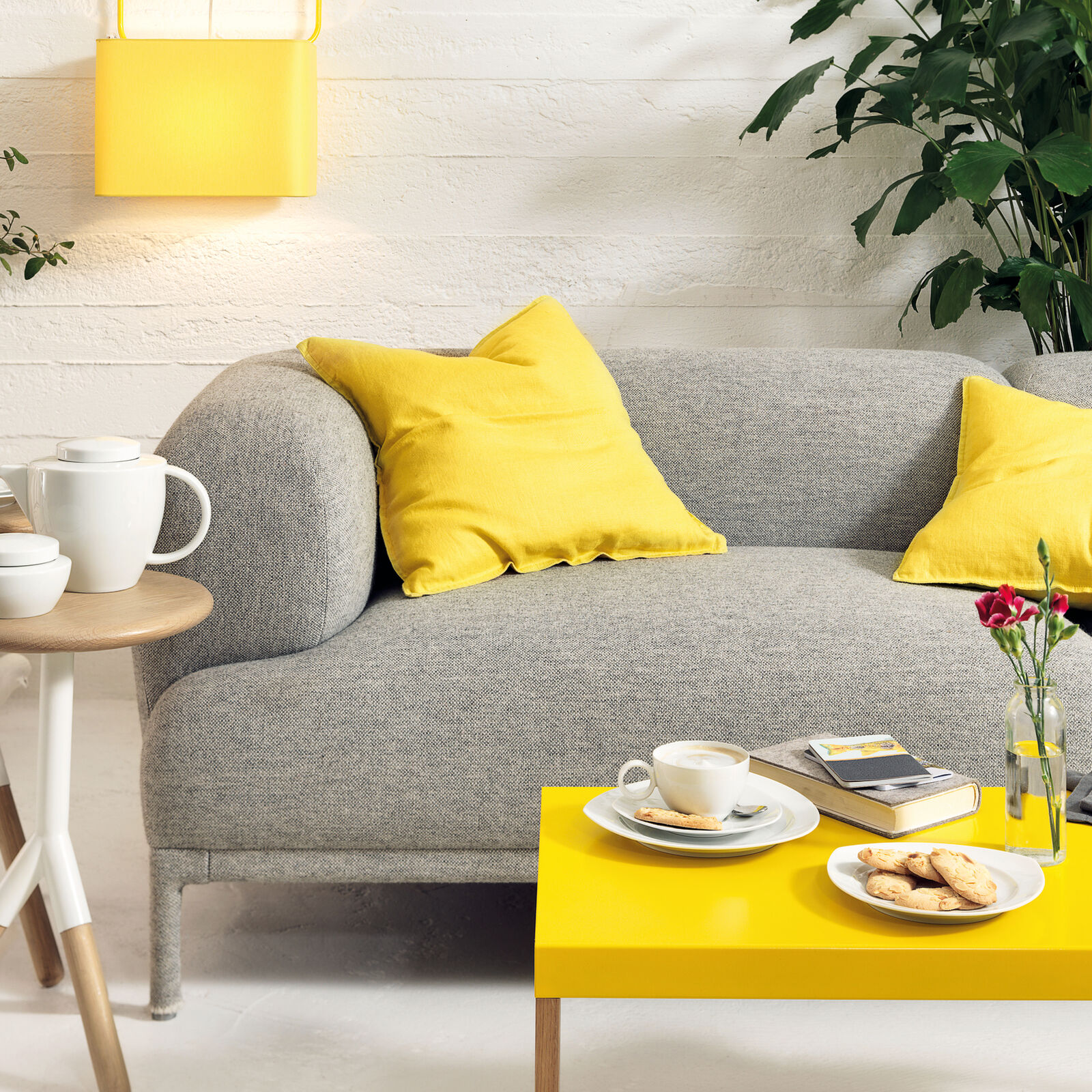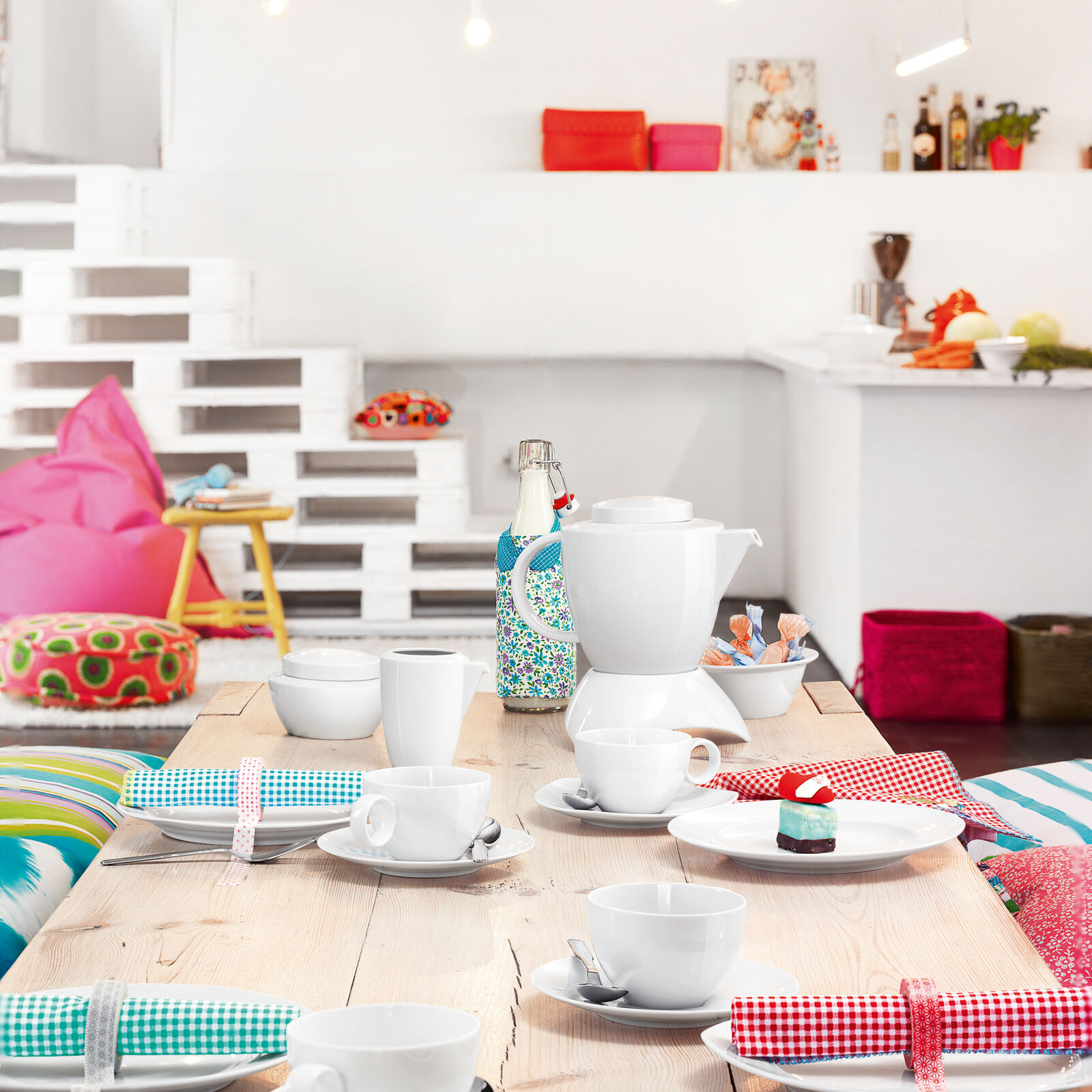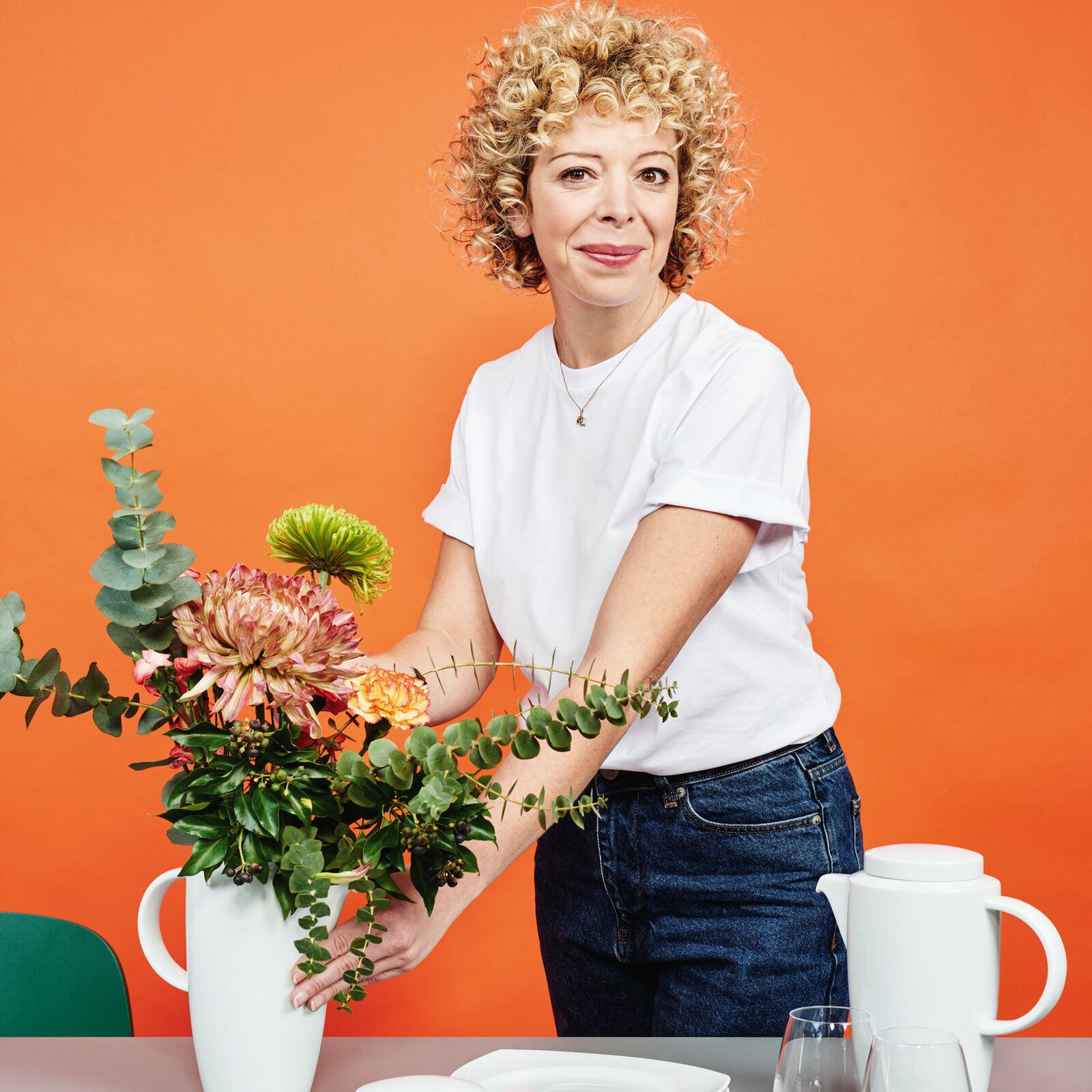 Vario Pure
Mug with handle
Delivered in 1-3 working days
Notify me
Thank you for signing up, we'll let you know when this product is back in stock.
Product is already in notification list, we will let you know via email once product is back in stock. Thanks.
We are so sorry!
The product you have selected is not available at the moment. If you leave us your email address,we will notify you as soon as the product becomes available again.
Please enter a valid Email.
Thomas Vario Pure Mug - Conical - Ø 7,1 cm - h 9,3 cm - 0,250 l, Porcelain, Pure
The form of this multi-award-winning series is clearly functional; its look is simple and elegant. This severity and the graphic appearance harmonise perfectly with contrasting accents that can be set by means of brightly-coloured napkins, for example. This makes Vario equally well suited for both a candlelight dinner and a casual sunday morning on the sofa.
Brand:

Thomas

Collection:

Vario

Series:

Pure

Material:

Porcelain

Decor:

Pure

Item number:

11455-800001-15503

Year of introduction:

1996
Shape of item:

Conical

Height:

3 3/4 inch

Width:

3 inch

Length:

4 1/4 inch

Diameter:

2 3/4 inch

Capacity:

8 1/2 oz

Weight of article:

0.38 lbs
EAN:

4012436227988

Dishwasher suitability:

Dishwasher Safe

Material:

Porcelain

Number of prongs:

null

Number of items in kit:

null

Package length:

0,00 cm

Weight of packaging:

1/16 lbs

Package weight:

0.46 lbs

COO:

DE